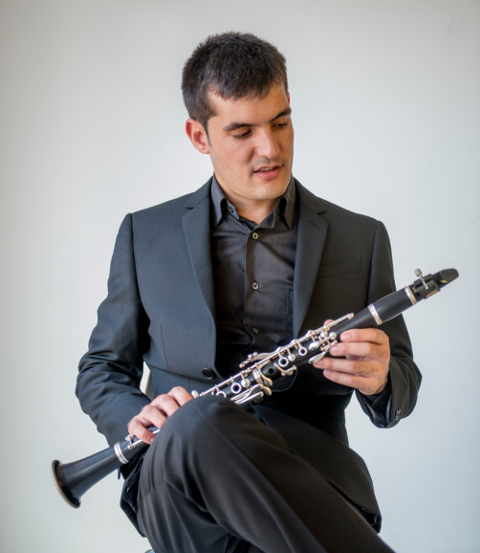 The Spanish clarinetist Simón Ibáñez is currently clarinet and chamber music professor at the Wiener Musikakademie in Vienna. He was also a clarinet teacher at the Barenboim-Said Foundation Center, Ramallah from 2013 until 2016.
Simon Ibáñez received his bachelor's degree from the Conservatori Superior de Música del Liceu, Barcelona, where he studied with professor Isaac Rodríguez. After that he received his Master's degree at the Guildhall School of Music and Drama of London, where he studied with Professor Julian Farrel.
Ibáñez has appeared as a soloist and chamber musician in Europe, Asia and South America; he is under Vienna International Music Management. During season 2019/2020 he played recitals and chamber music concerts in Europe, North America and South America.
Simon recently recorded a CD with the label IPA (International Promoting of Arts) at the Wiener Altes Rathaus (Vienna) sponsored by Bank Austria.
He is the artistic director of La Vilavella Classical Music, a festival that takes place every July since 2012 in La Vilavella (Spain), with resident musicians including David Rejano (Principal trombonist of the Los Angeles Philharmonic Orchestra), Wolfgang Vladar (Hornist in the "Wiener Philharmoniker") and Julio Lopez (Violist in the "Münchener Philharmoniker Orchester") among others.
Simon is the live audition director at the World Music Competition, which selects musicians in several cities all over the world for its next 28th edition.